Enjoy free express shipping on your order

Got The NEW iPhone 12?
Then start utilising MagSafe today!
Uninterrupted fast wireless charging with speeds up to 1% per minute.

The most secure hold with an all new dual-hook locking system.

Now compatible with MagSafe.

Apple & Android compatible
Charging 3 Devices? You Need This!
Fast wireless charging with speeds up to 1% per minute.
Magnetic alignment system for the perfect alignment.
Now compatible with MagSafe.
Free express shipping today
Our Guarantee: We're so confident you'll love it. If you don't, simply return it within 30 days for your money back.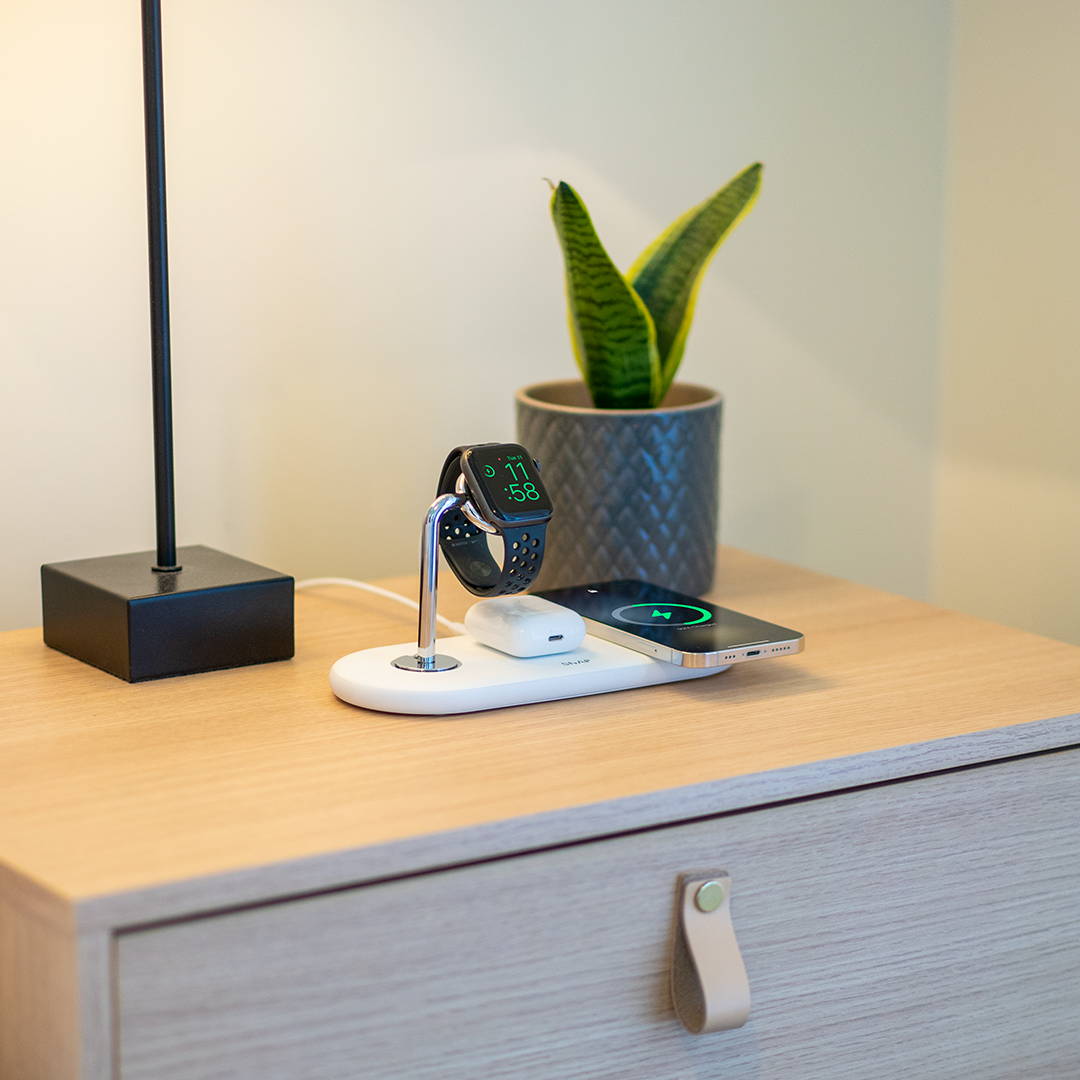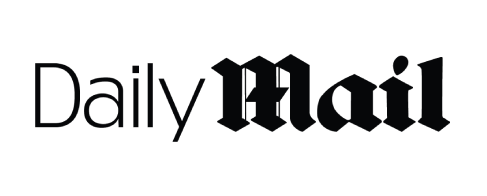 The old way of charging

!
Stop charging with old & messy cables. They tangle, get in the way and look ugly.
The NEW way of charging
Introducing the PowerBase 2, a 3-in-1 wireless charger that will charge all three of your devices with one cord.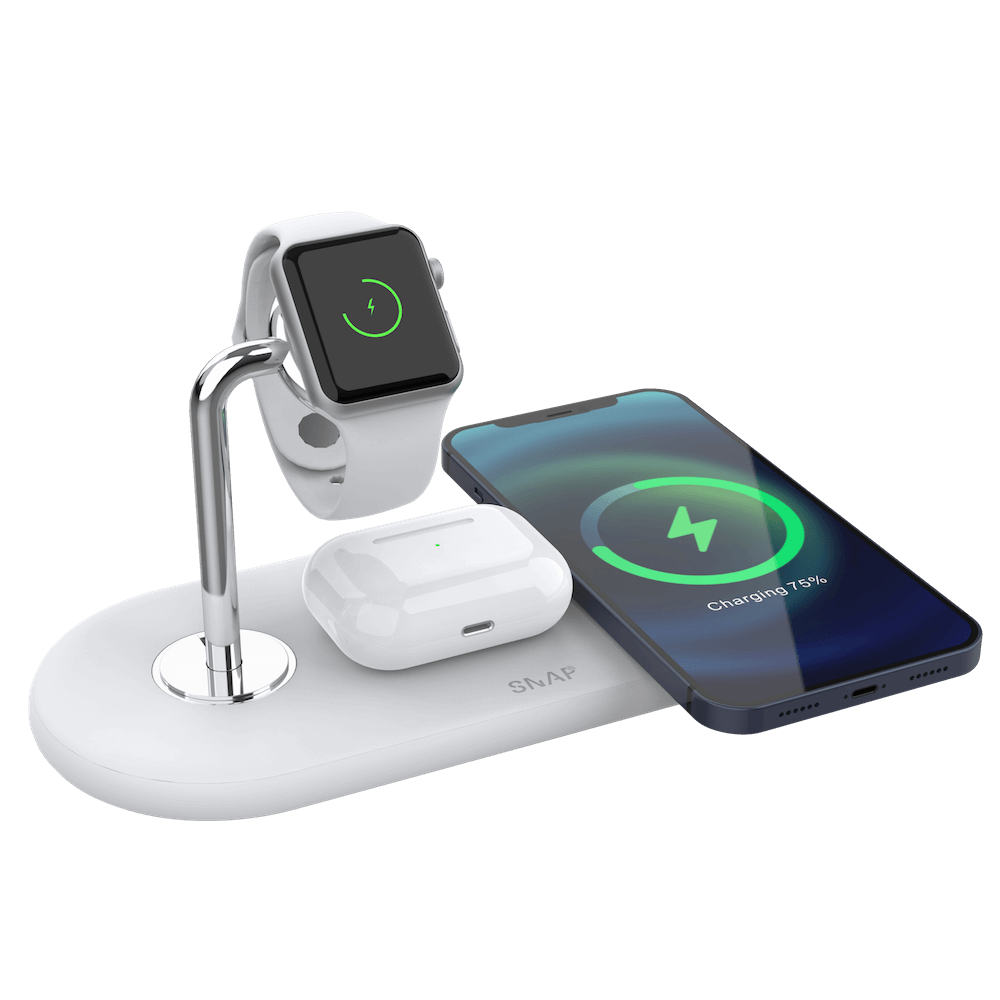 1x PowerBase 2
1x Apple Watch Stand (boxed separately)
1x USB C Cable
1x Silicone Watch Pad
1x User Manual
1x Quick Charge Plug
or 4 payments of $ 37.48 AUD with
or own it from $ 10 AUD/week with
Order today and have it shipped via Australia Post by: tomorrow.
Frequently Asked Questions
Like anything new, we understand that you may have some questions or concerns. We have answered some below. If you have any other questions, please feel free to reach out to our support at any time.
Unlike other wireless chargers, the PowerBase 2 has been designed with the highest grade materials to ensure quality.
Do I need a magnet to attach it?
If you have the iPhone 12, your phone will attach straight onto the PowerBase 2. It will also connect if you have a MagSafe compatible case. Alternatively we offer a Leather SnapMag Case (which has a built in magnet) at 30% off with every PowerBase 2 purchase.
We offer a 30-day money-back guarantee so you can simply return it anytime to get a full refund.
How strong is the magnetic hold?

The magnetic hold ensures that your phone does not move from any phone vibrations.